As the saying goes, it's not if we have a catastrophic fire, it's when. The Camp Fire showed us what could happen if action isn't taken; the Rim Fire showed how easy to could be us next.  
From climate change to bark beetles to the interruption of the natural fire cycle, the Central Sierra faces an incredibly high risk for fires that turn the forest into a moonscape, and we are not prepared. Our current leadership has allowed this issue to fester to a point that it's bankrupting our General Fund, districts are barely able to operate, most of our equipment is critically outdated, forest fuels have built up, and volunteers are depleted. Piled on that are the huge insurance premiums pressuring our neighbors, especially fixed-income seniors, which have been met with mediocre interest by the current Board.
Here are the steps I see to rebuilding our fire services, addressing the financial burden, speaking up for our residents, and ensuring we are as prepared as possible for the next fire. 
Speaking Out on Insurance – The rising cancellation of insurance policies puts our community at risk, lowers our home values, and places a dampener on investment. Even for those who haven't been canceled, I frequently hear of rates being doubled, tripled, even up to 5x what they were previously. The California FAIR plan (a private high-risk insurance pool) has proven to be very unfair for those placed in this situation. Sadly, the State has taken little action and the County has been quiet.
We do not have the money or votes of other state areas. That's the facts. But what we do have is our voice; the voice of thousands suffering from rate increases, cancellations, and at risk for a catastrophic fire. A voice that can move the political dial, sway hearts and minds, and tell our story. Not the voice of our lobbying representative group (RCRC, CSAC) but our own people. 
As County Supervisor, I will push for us to take this straight to the Capitol. Not only do I plan to work with my colleagues on the Board and with the Tuolumne County Association of Realtors (which has been working hard on this issue) to lobby our local and state representatives –– we need to reach out regionally, and even then, I think they need to hear from our residents who are struggling with this.  If necessary, renting buses in our region and holding a rally right on the Capitol steps. 
Readying Up – NFPA certified Firewise Communities are an excellent way to improve our communities to reduce fire risk and familiarize ourselves with evacuation plans. I want to continue expanding the number of certified communities and to insurance policies that recognize Firewise Communities, fuel breaks, and fire service coverage with rate discounts. This will likely require legislative intervention and again, getting loud on this. Learn more about NFPA Firewise Communities.
Learning from Paradise – After the Camp Fire in 2018, the town of Paradise took steps to ensure it could never happen again. Do we need a Paradise-like event to happen here before we take steps to protect ourselves? Early preparation could avoid the devastation faced by this not-so-different community.
I visited Paradise during their last community resiliency meeting at a local church to listen and learn from them. The devastation in-person cannot be done justice by photography. After their extensive research and exploration, we need to review every preventative step being taken there and ask if, how, and when we can adopt a version for ourselves. Several ideas stood out at their meeting:
Pursuing FEMA Hazard Mitigation Grants specific to fire harden existing home envelopes 
Identifying one-way-in, one-way-out fire traps and seeking funds for ingress and egress, and just as importantly, ensuring this for all future developments moving forward
Supporting fire-resistant new housing. In 2008, building codes were changed to harden homes against fire. The survival rate of pre-2008 buildings was just 21% (including damaged ones) while post-2008 buildings were three times safer. New housing in-fill developments offer resilient places to live.
Fire Fuel Abatement District for developed and undeveloped properties to reduce fuel load (very similar to this). We need to not just meet but exceed CalFire's standards. A small fund should also be put aside for those fixed-income people unable to clear brush themselves.
Fire District Sustainability – What we're doing isn't working countywide or for districts. As Supervisor Kirk stated in June 2019 "in nine years, virtually no action has taken place; we are suffering from analysis paralysis." We've done two internal studies and spent over $100,000 on the MATRIX study from outside consultants. What we know is our current model is unsustainable. It's been unsustainable. It's an especially desperate situation in District 5 that Supervisor Rodefer has not addressed. And that can has been kicked down the road for long enough.
This year, the very existence of the Jamestown Fire District has come into question. And even before that, the station (an old converted Army barracks with a cramped portable on a worn-down road) was inadequate for our needs.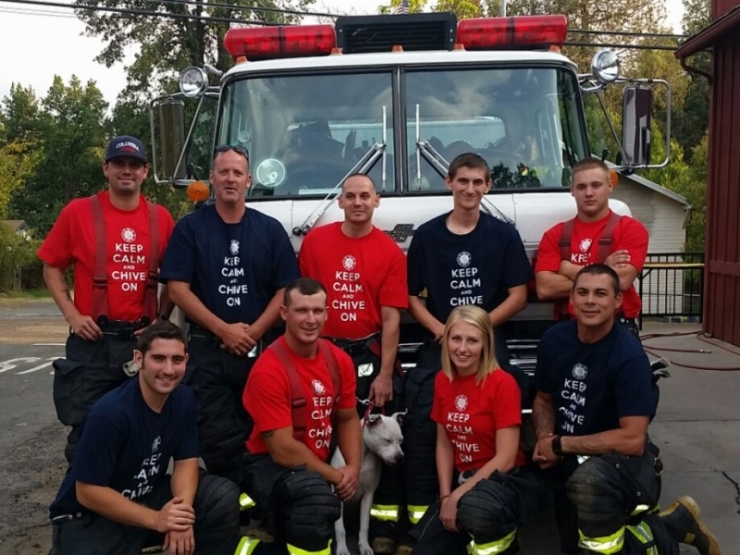 Meanwhile, Columbia Fire District operates on just a shoestring $88,000 a year but needs $150,000 just for SCBA apparatus needed for 2021-2022. It's riding a fiscal razor's edge. Yet, it serves literally 100x the area it is paid for excluding obvious candidates for expansion such as Gold Springs. Should it lose the nominal lease on its buildings, it would be a homeless department.

The County isn't in much better shape. It has $7.5 million in severely outdated engines up to 35+ years old. In the past two years, our contract for Tuolumne County Fire has needed $1.2 million and $1.5 million from the General Fund (up from $400,000) and the purchase of one more engine for $1 million (money taken from fire services previously). However, that investment has been a drop in the bucket. All indications are that this need will continue to increase even while our budget shortfalls have grown.  
Two options were identified that we need to choose from: Either one, created a unified fire district under the Tuolumne County Fire Department (which now covers all areas not in a specific district), or two, expand local fire districts until they touch and get the County out of the fire business as Calaveras County did. This will undoubtedly be a complex and emotional discussion, but it's time.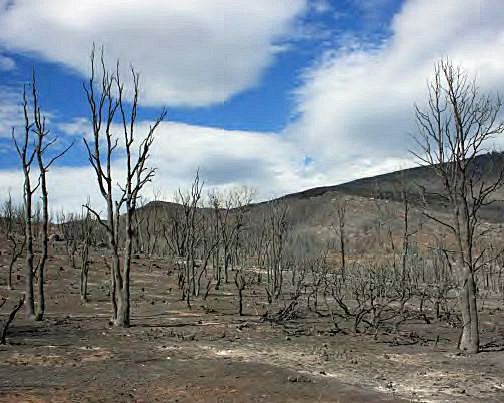 Fuel Reduction – Thinning, fire breaks, salvage logging. Investment needs to be made in equipment and crews to masticate and burn overgrown areas putting residential and commercial areas most at risk. This can vary from inmate work crews to 
We also need to increase the pace and scale of logging operations which reduce fuel loads in order to form defensible lines in our WUI space. Luckily for our county, we have a vibrant timber, pulp, and biomass industry with the equipment to handle large amounts of organic matter. I believe working with our partners at Sierra Pacific Industries and Pacific Ultrapower will help to reduce our risk. When these operations come to the Board, I will be giving great credit to any proposals which will make us safer.
Expand Volunteer Ranks – Despite generations of service, our volunteer firefighter ranks are quickly aging out and unable to sustain recruitment. In any effort to reform our fire services, I want to see this force bolstered, supported, and given the respect they deserve especially for servicing more distant areas such as Tuttletown.